New Year's Eve, 2022, will soon lie behind us.
And for many people, saying "Goodbye" to 2022 can't happen soon enough.
New Year's Eve is traditionally a time for people to reflect on the major events of the previous 12 months. Some of these are highly personal. Others have been shared by the entire country.
Some of these remembrances inevitably bring pleasure. Others bring pain.
And 2022 has been a year of pain for millions.
Starting on February 24, Russian President Vladimir Putin unleashed a violent assault on Ukraine. Even after his forces were battered by Ukrainian armies, he continued to hurl missiles at Russia's "brother nation." As a result, many Ukrainians spent Christmas without electricity or running water.
The invasion was accompanied by Putin's threats of nuclear war if the West didn't stop supplying Ukraine with weaponry to repulse his unprovoked attack.
COVID-19 continued to sweep across the globe. Although largely under control in the United States, it remained a mortal threat. In China, that threat surged as the government dropped restrictions that had largely kept it at bay since 2020. 
COVID-19
But, as the year ended, hope suddenly dawned: During mid-term elections, millions of Americans rejected Donald Trump's continuing lies that he had been cheated of victory in 2020. As a result, Republicans won only the House, whereas they had been expected to win the Senate as well.
And as the United States braced itself for an onslaught of tens of thousands—if not millions—of illegal aliens, the Supreme Court upheld—at least temporarily—Title 42.
This policy, begun in 2020, during the early weeks of the COVID-19 pandemic, has allowed immigration agents to expel 2.4.million illegal aliens from the southern border. 
At the heart of every New Year's Eve celebration is the fantasy that you get to start fresh in a matter of hours. And with that fantasy comes hope—that, this time, you can put your sorrows and failures behind you. 
And each new year comes with lessons to be learned—and applied.
Each year gives us the chance to learn from history—our own and that of others. Try to learn from your mistakes—and especially those of others. With luck, you won't repeat your past ones—or those of others. But don't expect to lead a mistake-free life. 
There is a time to be bold—and a time to be cautious. As Niccolo Machiavelli put it: "A prince….must imitate the fox and the lion: For the lion cannot protect himself from traps, and the fox cannot defend himself from wolves."  Learn to tell when is the appropriate time to be which—and to play that role to the hilt. 
Niccolo Machiavelli
There is image—and there is reality.  J.P. Morgan once said: "A man always has two reasons for doing anything: A good reason and the real reason." This is never truer than when a corporation or politician is asking for your money / vote. When trying to decide whether to commit yourself to either, ask yourself: Who benefits? For example: When studying a proposed law that claims to aid the environment, find out who supports it. That will usually tell you what you need to know.
Learn how to evaluate others. Once again, Niccolo Machiavelli supplies the answer: "The first impression that one gets of a ruler and his brains is from seeing the men that he has about him.  When they are competent and loyal one can always consider him wise, as he has been able to recognize their ability and keep them faithful.  But when they are the reverse, one can always form an unfavorable opinion of him, because the first mistake that he makes is in making this choice." 
Don't confuse wealth with virtue. Too many Americans believe that wealth is a gift that God bestows on the worthy. If this were true, every Mafia boss would be a candidate for sainthood.  
Each year is a journey unto itself—filled with countless joys and sorrows. Many of these joys can't be predicted. And many of these tragedies can't be prevented.
Learn to tell real dangers from imaginary ones. Computers are real—and sometimes they crash. Men who died 2,000 years ago do not leap out of graveyards, no matter what their disciples predict.
Don't expect any particular year to usher in the Apocalypse. In any given year there will be wars, famines, earthquakes, riots, floods and a host of other disasters. These have always been with us—and always will be. As Abraham Lincoln once said: "The best thing about the future is that it comes one day at a time."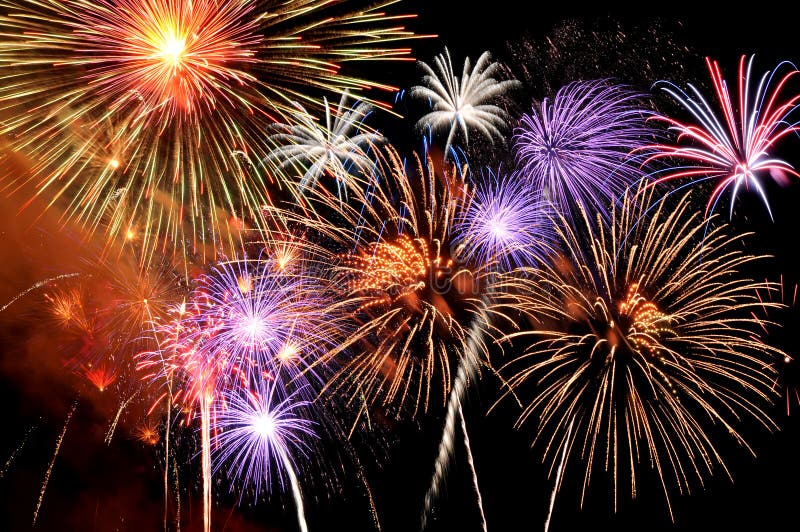 Don't expect some Great Leader to lead you to success. As Gaius Cassius says in William Shakespeare's "Julius Caesar": "Men at some time are masters of their fate. The fault, dear Brutus, is not in our stars but in ourselves that we are underlings."
Don't expect any particular year or event to usher in your happiness. To again quote Lincoln: "Most people are about as happy as they make up their minds to be."
If your life seems to make no sense to you, consider this: The philosopher Soren Kierkegaard once noted: "Life can only be understood backwards, but it must be lived forwards."