On May 17, 2017, Deputy Attorney General Rod Rosenstein appointed Robert S. Mueller III to serve as Special Counsel for the United States Department of Justice. 
Rosenstein charged Mueller to investigate "any links and/or coordination between the Russian government and individuals associated with the campaign of President Donald Trump, and any matters that arose or may arise directly from the investigation." 
Since then, Trump, his shills in Congress and Right-wing Fox News have relentlessly attacked Mueller's integrity and investigative methods. 
From the outset of that investigation, there were widespread fears that Trump would fire Mueller, just as he did FBI Director James Comey. Those fears increased over the weekend of March 17-18, 2018, when Trump spewed a series of angry tweets on Twitter: 
"The Mueller probe should never have been started in that there was no collusion and there was no crime. It was based on fraudulent activities and a Fake Dossier paid for by Crooked Hillary and the DNC, and improperly used in FISA COURT for surveillance of my campaign. WITCH HUNT!" 

"Why does the Mueller team have 13 hardened Democrats, some big Crooked Hillary supporters, and Zero Republicans? Another Dem recently added…does anyone think this is fair? And yet, there is NO COLLUSION!"

"A total WITCH HUNT with massive conflicts of interest!"
In High Noon, Marshal Will Kane faced death at the hands of four cold-blooded killers. 
For Mueller, the threat was different. Every day he conducted his investigation under the shadow of being fired by a President who had: 
Already fired an FBI director for investigating proven links between Trump's 2016 Presidential campaign and Russian Intelligence agents;

Repeatedly praised Russian dictator Vladimir Putin; and

Who has "joked" about how great it would be if the United States, like China, had a "President-for-Life."
Mueller faced another distressing possibility: Even if he were allowed to complete his investigation, his final report might be suppressed by Trump under a claim of "executive privilege."
And, on October 30, 2018, details emerged about a Right-wing plot to discredit the probe by falsely accusing Mueller of sexually abusing or harassing women. 
The Special Counsel's office issued the following statement: "When we learned last week of allegations that women were offered money to make false claims about the Special Counsel, we immediately referred the matter to the FBI for investigation." 
On October 29, Jacob Wohl, a Fox News contributor and Trump supporter, tweeted: "Several media sources tell me that a scandalous story about Mueller is breaking tomorrow. Should be interesting. Stay tuned!" 
Then, on October 30, Jennifer Taub, a law professor at Vermont Law School, told The Atlantic that a man working for Surefire Intelligence, a private investigative agency, had offered to pay her if she could provide dirt on Mueller.
She didn't respond and forwarded the information to the Special Counsel's office.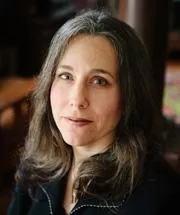 Jennifer Taub
Nor could Mueller, a lifelong Republican, count on protection from Republicans in the House and Senate.
Almost universally, they refused to speak out against threats by Trump to fire him or deputy Attorney General Rod Rosenstein.  
Or, more importantly, to take action to prevent or punish him for doing so.
On April 17, 2018, Republican Senate Majority Leader Mitch McConnell said he would not allow legislation to protect Robert Mueller's independent investigation into Russian subversion of the 2016 Presidential election to reach the Senate floor.  
Mitch McConnell
"I'm the one who decides what we take to the floor. That's my responsibility as majority leader. We'll not be having this on the floor of the Senate," the Kentucky Republican said in an interview on Fox News.                
Earlier that day, another Republican, then-Speaker of the House Paul Ryan, claimed that legislation to protect Mueller was "unnecessary."
"It would not be in the President's interest to [fire Mueller] and I think he knows that," said the Wisconsin Congressman.
Why have so few Republicans dared to stand against Trump?  
Two major reasons:
#1: Because many House and Senate Republicans received millions of dollars in "campaign contributions" from Russian oligarchs who are answerable to Russian dictator Vladimir Putin.
In short: Bribe monies. 
The Kremlin
The following data comes from the Federal Elections Commission.
One major Russian contributor is Len Blavatnik. During the 2015-16 election cycle, he proved one of the largest donors to GOP Political Action Committees (PACs).
Blavatnik's net worth is estimated at $20 billion. In 2016, he gave $6.35 million to GOP PACs.
In 2017, he gave millions of dollars to top Republican leaders—such as Senators Mitch McConnell, Marco Rubio (Florida) and Lindsey Graham (South Carolina). Specifically, Blavatnik contributed:
A total of $1.5 million to PACs associated with Rubio. 

$1 million to Trump's Inaugural Committee.

$1 million to McConnell's Senate Leadership Fund.

$3.5 million to a PAC associated with McConnell. 

$1.1 million to Unintimidated PAC, associated with Wisconsin Governor Scott Walker. 

$200,000 to the Arizona Grassroots Action PAC, associated with Arizona Senator John McCain. 

$250,000 to New Day for America PAC, associated with Ohio Governor John Kasich.

$800,000 went to the Security is Strength PAC, associated with Senator Lindsey Graham.
Another Russian oligarch, Alexander Shustorovich, contributed $1 million to Trump's Inaugural Committee. 
A third oligarch, Andrew Intrater, contributed $250,000 to Trump's Inaugural Committee.
And a fourth, Simon Kukes, contributed a total of $283,000, much of it to the Trump Victory Fund.