Forty-nine years ago—on January 22, 1973—the United States Supreme Court struck down most of America's laws banning abortion.
Its decision in Roe v. Wade marked the first time American law recognized the right of a woman to choose whether she wanted to become a mother.
Fittingly, on this date in 2019, New York Governor Andrew Cuomo signed into law the Reproductive Health Act that had just passed the Senate and Assembly.
The law
Allows abortions after the 24-week mark to protect the mother's health or in cases where the fetus won't survive.

Protects doctors from prosecution by shifting abortion law from the state's penal code to its health code.

Allows physician assistants, nurse practitioners and midwives to provide non-surgical abortion care.
The bill had been introduced to the Assembly in 2007 by Democratic Governor Eliot Spitzer. But it had been blocked for 11 years in the Republican-controlled State Senate.
Then, in November, 2018, Democrats overwhelmingly gained control of the Senate.
But since 1980, starting with Ronald Reagan, every "small government" Republican President has tried to force the government into the vagina of every abortion-seeking woman.
Several factors are responsible for all this fetus fanaticism.
First, there is an energized constituency for politicians willing to wave this red flag. Almost every major Republican Presidential candidate since Ronald Reagan has tapped into this voting bloc. And each has found plenty of votes to be gotten from it.
Second, many fetus fanatics simply dislike women. They fear and resent the women's movement, which has given women the right to enter the workforce and compete directly with men.
And what they hate most is the legal right of a woman to avoid becoming pregnant via birth control—or to abort the result of a male's sperm if they do. They see this as a personal rejection.
The Right is made up overwhelmingly of white males. And many of these men would feel entirely at home with a Christianized version of the Taliban. They long for a world where women meekly cater to their every demand and believe only what their male masters approve for them to believe.
Third, many fetus fanatics are not truly "pro-life." They totally oppose abortion under most—-if not all—circumstances. But they also fully support:
making military-style assault weapons available to nutcases;

capital punishment;

going to war for almost any reason;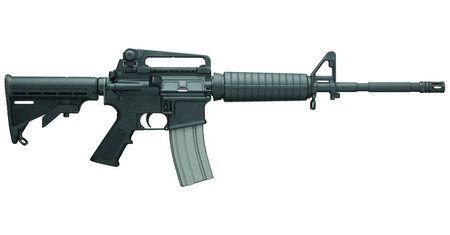 Remington AR-15 Bushmaster
wholesale massacres of wildlife;

despoiling of the environment; and

even nuclear war.
And many of those who fanatically defend the right of a fetus to emerge from the womb just as fanatically oppose welfare for those who can't support that newborn.
Fourth, many fetus fanatics are "family values" hypocrites. For example: Representative Scott DesJarlais (R-TN), an anti-abortion, "family values" doctor, had an affair with a patient and later pressured her to get an abortion. He also agreed that his wife should have two abortions.
Fifth, many fetus fanatics feel guilty about their own past sexual transgressions—especially if these resulted in pregnancy. And they want to prevent others from living the same life they did.
Some of these people are well-intentioned. Even so, they usurp unto themselves a God-like right to intrude on the most intimate decisions for others—regardless of what those people may need or want.
Sixth, many fetus fanatics embrace their own pas. On one hand, most of them claim they want to "get government off the backs of the people." That usually means allowing corporations to pollute, sell dangerous products and treat their employees as slaves.
On the other hand, they want to empower State and Federal authorities to prevent women from getting an abortion—even in cases of rape, incest, or to save the life of the mother.
Seventh, many leaders of the fetus fanatics movement are independently wealthy. This means that even if abortion could be outlawed for the vast majority, they could always bribe a willing doctor—-here or abroad—–to perform such an operation on their wife, daughter and/or mistress. For them, there is always an escape clause.
Eighth, many fetus fanatics are "pro-life" when it comes to fetuses, but hypocritically refuse to support the needs of children from low-income families.
Ninth, many fetus fanatics believe that since their religion teaches that abortion is wrong, they have a moral duty to enforce that belief on others.
Evangelical Christians harshly condemn Muslims—such as those in Afghanistan—for segregating women, forbidding them to drive and forcing them to wear burqas—black robes covering them from head to foot.
Taliban: Islam's version of the "Right-to-Life" movement
But while they condemn Islamics for their general intolerance of others' religious beliefs, they lust to impose their own upon those who belong to other churches. Or who belong to no church at all.
Tenth, many fetus fanatics are just as opposed to birth control as they are to abortion. Thus, when Georgia University law student Sandra Fluke asked Congress to require insurance companies to cover birth control, Rush Limbaugh branded her a "slut" and a "prostitute."
* * * * *
It's time to face the blunt truth: A "Conservative Victory," as the title of Sean Hannity's book puts it, would impose an anti-women Taliban on America.