There's an Arabian myth that offers a timely commentary on the hysteria surrounding the Coronavirus. 
Mohammed is walking along the road from Medina to Mecca when he meets the Genie of Cholera. 
"Where are you going, O Cursed One?" asks Mohammed.
"To Mecca, to kill 10,000 of the faithful," replies the genie.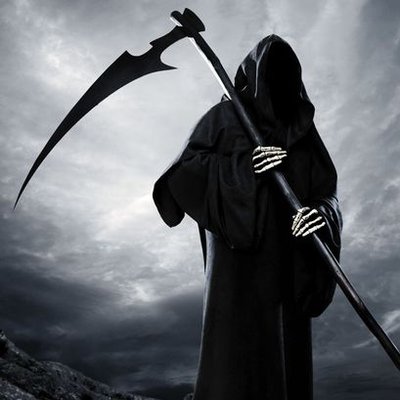 "All right," says Mohammed. "See to it that you kill no more than 10,000."
Six months later the two meet again—and Mohammed is furious: "You are a filthy liar!"
"Why do you say that?" demands the Genie of Cholera.
"Because when I reached Mecca, there were 30,000 dead, not the 10,000 you promised."
"Oh, I kept by my word and killed only 10,000," replies the genie. "But 20,000 more died of the fear."
Fear is stalking the streets of the United States today.
Medical supply companies are rushing to turn out millions of surgical face masks—not for use by doctors but ordinary Americans.
Medical professionals warn that this will prove counter-productive for doctors and ordinary citizens.
Doctors and nurses need those masks when they're performing surgery—or just coming in contact with patients who might be carrying the Coronavirus. They also wear them when examining patients suffering from routine illnesses.
Standard surgical masks are designed to protect against large, airborne droplets. They cannot protect against viruses. Their loose fit makes it possible for droplets to enter around the edges of the mask.
Standard surgical mask
The N-95 respirator mask is a tight-fitting upgrade that forces inhaled air toward the mask but not its edges. It can filter out 95% of particulates—but not viral particles.
Nor has panic-buying been restricted to face masks. Hand sanitizers, bottled water, toilet paper—even rubbing alcohol—have been snapped off shelves, leaving stores empty of them.
"It's been nuts," says Costco's Chief Financial Officer, Richard A. Galanti.
Businesses that rely on regular patrons—such as restaurants and movie theaters—are especially suffering.
In New York City and San Francisco, businesses in the Chinese community have been hard-hit. It was in Wuhan, China, that the Coronavirus first erupted. Millions of people continue to identify it as a peculiarly Chinese ailment.
The industries most affected are those directly connected to tourism. Cruise ship lines have proven a ready source of contagion, bringing large numbers of people together in what can amount to a floating hothouse for viruses.
Cruise ships have played a major role in the outbreak. More than 700 cases have been linked to the Diamond Princess cruise ship, which was quarantined off the coast of Japan for two weeks. At least 21 more cases were confirmed aboard the Grand Princess cruise ship that docked in Oakland, Calif., on March 9.
Diamond Princess cruise ship
File:Diamond Princess (ship, 2004) and Port of Toba.jpg
The State Department and Centers for Disease Control and Prevention (CDC) have warned elderly and medically vulnerable Americans to avoid cruise ships until the outbreak ends. The CDC recommends that travelers "defer all cruise ship travel worldwide."
During the 1980s, Kathie Lee Gifford appeared in a series of TV ads for Carnival Cruise Lines, singing an upbeat jingle: 
If they could see you now out on a Funship cruise
You're eating fancy food and doing what you choose.
I'd like your friends back home to get a good look
At the first-rate Carnival cruise that you took.
All I can say is "Wow!" hey look at where you are.
Tonight you're living life just like a movie star!
What a Funship, holy cow!
They'd never believe it
If your friends could see you now!
This ode to pure hedonism has given way to a climate of sheer panic—among those still aboard cruise liners, those thinking about embarking on cruises and—most especially—among cruise shipping line companies.
A more updated version of Kathie Lee's song could go:
If they could see you now on a Corona cruise
You're locked inside your room and someone took your shoes.
I'm sure your friends back home will look on with dread
As the ship docks in port and they haul off the dead.
Hey, look at where you'll be
You're turning blue for air
Right there upon the sea!
What a fright ship, holy cow!
They're sure to believe it
And the doctor's coming now!
And how is the cruise industry responding to the Coronavirus outbreak? By running more TV ads to sign up more passengers!
Perhaps it's time for Americans to haul out their DVD players and watch Khartoum—a 1966 movie that offers a timely lesson in courage well-suited to the Coronavirus panic.
It's based on the true story of British General Charles George Gordon (Charlton Heston) sent to the Sudan in 1884 to evacuate the city of Khartoum before it's besieged by the army of a dervish fanatic called "The Madhi"—"The Expected One" (Laurence Oliver).
But the siege starts before Gordon can evacuate its 30,000 citizens.
The Madhi orders a bombardment, and frightened townspeople rush into the public square—where Gordon is calmly seated on a camel, holding a Sudanese girl.
As they look up expectedly for guidance, Gordon gently says to the little girl: "I don't ask you to be unafraid, merely to act unafraid."
Americans would do well to remember those words—and act on them.